The STRATosphere donated 10% of all purchases made on December 16th and December 17th 2015 to the WOUNDED WARRIOR PROJECT. We also chipped in a bit extra on top of that to get the total donation up to our goal of $1,000. We are grateful for your business and support and thank you for helping us support this great charity. Here is the confirmation of donation made on the morning of December 18th:
Your Confirmation Information
12/18/2015 9:36:36 AM
Wounded Warrior Project®
We want to thank you for your generous donation to Wounded Warrior Project. Your gift will help injured warriors continue the long healing process and provide assistance to their caregivers and families.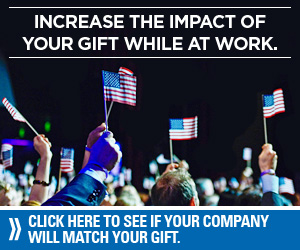 Federal employees can sign-up for employee giving through the Combined Federal Campaign. The WWP CFC number is 11425.

Thank you again for your gift. This is a summary of the information you provided.
Your Information:




Name:

The STRATosphere


Address:

1 Prescott Rd
Exeter, New Hampshire 03833




Contribution Summary:




Payment Amount:

$1,000.00


Reference ID:

29647147
The full amount of your gift is tax-deductible under the Internal Revenue Code since Wounded Warrior Project Inc., a nonprofit organization under Section 501(c)(3), did not provide goods or services of value to you in consideration of your contribution.



Contact Information:


Please call 855.GIVE.WWP (855.448.3997), if you have any questions or concerns.

Learn more about the WOUNDED WARRIOR PROJECT at www.woundedwarriorproject.org
Thank you!
The STRATosphere